How subscription works
Rawsie is based on annual subscription plan, please see current pricing on our Pricing page.
Subscriptions renew automatically until June 14 2023 using the card details you entered to purchase your license at the end of your current billing period. Please see how you can find your next billing date below.


Please note, your payments are processed by

Stripe

and our team doesn't have access to your card information.







Updating your billing details
If you expect your card to expire and would like to update your billing details so your license renews, please visit your Rawsie profile at my.rawsie.co. Use the email and password you used to register your account (or request password reset below the form) to log in to your profile and scroll down to click "Update details" button. Here you can as well find your next billing date: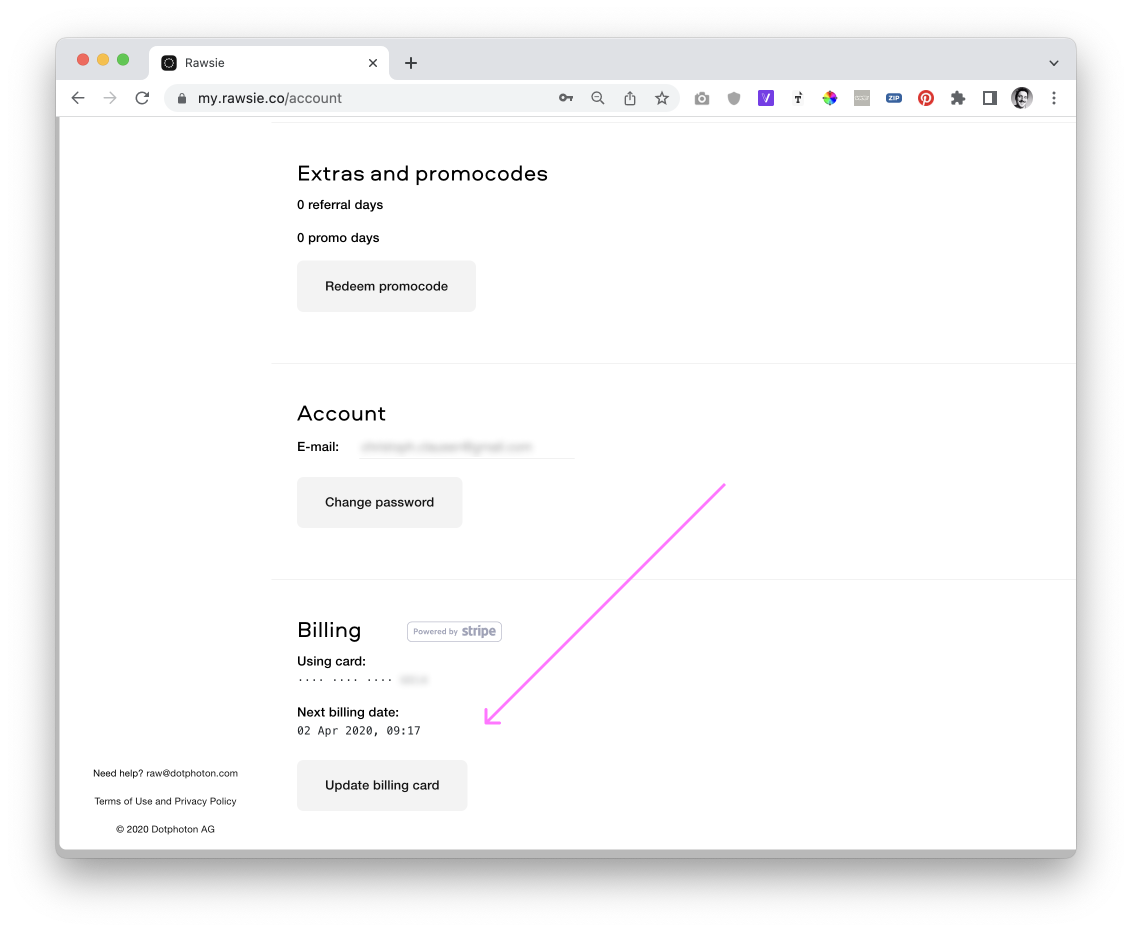 Troubleshooting
If you have trouble renewing your license or updating your billing details, please contact us at team@rawsie.co for further assistance, we'll be happy to help.